Loyalty card RED®
Company RED has prepared for its clients a projet which offers benefits and discounts at partner companies.  This project is called The loyalty card RED.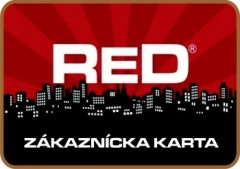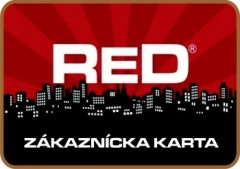 The aim of Loyalty card RED ® is to provide additional service for the customers of real estate center RED under the assumption of purchasing products and services in the companies that will be recommended by brokers and using benefits of The loyalty card RED by its holders.

The main idea behind the project is to support the Žilina region and its businesses. Therefore, among the main criteria for selecting partner companies belong their regional character, reliability and reputation of the partner company.
We are looking for partners for the project Loyalty card RED®.
•Contractors of the Loyalty card RED: red@red.sk • 041/500 71 71 • 0915/808 515